With final exams fast approaching, who has time to read the latest spats between the four major contenders running in the upcoming Quebec election? The Bull & Bear has assembled a simplified summary of the party's major platforms. Now all you need to do is get out there and vote on April 7th!
The Contenders
Parti Quebecois (PQ)
Leader: Pauline Marois
Personal Life: Married with four children
Fun Fact: Is a social worker by profession
Party Tagline: Plus prospère, plus fort, plus indépendant, plus       accueillant (Translation: More prosperous, stronger, more independent, more welcoming)
Parti Liberal du Quebec (PLQ)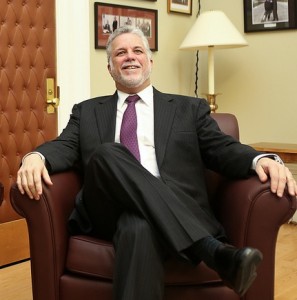 Leader: Philippe Couillard
Personal Life: Married with five children
Fun Fact: Is a neurosurgeon
Party Tagline: Together, addressing the real issues
Coalition Avenir Quebec (CAQ)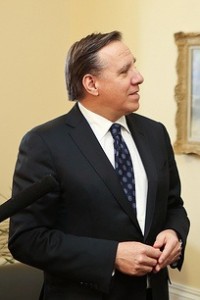 Leader: Francois Legault
Party Tagline: On se Donne Legault (get it?)
Personal Life: Married with two children
Fun Fact: Co-founded Air Transat
Quebec Solidaire (QS)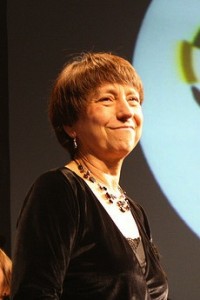 Leader: Francoise David and Andres Fontecilla (David represents the Party)
Party Tagline: Je vote avec ma tête (Translation: I'll vote with my head)
Personal Life: Married with one child
Fun Fact: Her sister is running as a Member of the National Assembly (MNA) for the liberal party
Backstory
A referendum is a direct vote where the population votes on a single motion: either to accept or reject the proposition. In 1980, and again in 1995, the PQ won a majority government, and brought referendums regarding provincial separation from the rest of Canada to a vote. Much of the controversy surrounding this election stems from the fear that if the PQ gains majority power, the same referendum will be brought to motion again.
Read about where the parties stand on key issues below: