On Friday, March 21st, a young crowd of film enthusiasts gathered in Cinema du Parc, bringing energy to the sometimes slumberous venue. The occasion was the screening of the 2014 Fokus Film Festival, an annual event hosted by TVM Student Television (TVM).
The 'Fokus' of the Festival was student film: from 6:30 PM to 9:00 PM, the audience was presented a range of original student pieces. Films were divided into categories of Fiction, Experimental and Documentary. Brave participants could also take part in the '72 Hour' Category; students registered in this category were required to create their submission in just 72 hours.
The Festival also has a competitive element, with prizes to win in each category. Arthur Tarnowski, Jesse Hunter, Mira Burt-Wintonick and Richard Comeau, all of whom have considerable knowledge and experience in the film industry, were invited to the festival to judge the films. Judges also selected a film to be 'Best of the Fest'; the team honored with this title was presented with a $300 H4n Sound Recorder.
Africa's Festival
Although the festival adheres to the same general format each year, some aspects of the festival change depending on the vision of its organizer. This year, Chantal Africa, VP External of TVM, took the reigns. Under her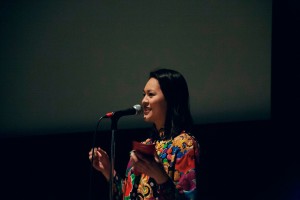 leadership, the team recruited professionals in the film industry to act as judges instead of using mostly professors as in previous years. Amy Kim, President of TVM and organizer of the Film Festival two years ago, applauded Africa's work this year, stating, "She is phenomenal. She did an amazing job this year with Fokus."
Africa's theme for this year's Festival was "Silence Please," exploring the arrival of sound film, and its impact on the audience's viewing experience.
For some teams, the theme was clearly a source of inspiration; JG Debray opted for a silent-era feel in his Valentine's Day (Winner of Best of Fiction), using muted speech and filming in black and white. However, the filmmakers were not required to incorporate the theme explicitly; some chose instead to focus on experimenting with different shot types. For example, Luke Orlando and Cedric Yarish's Far Too Awake explored the feeling of exhaustion through only using close ups and wide-angled shots, winning an Honourable Mention in the Experimental Category.
The 72 Hour Category had its own theme, "Heartbeat." Interpretations of this theme ranged from traditional love story narratives, to near-death experiences, and even to ironic comedy (as was the case with Alexander Cherney's Chuck, winner of People's Choice). Kim was enthusiastic about the variety of interpretations among the films, stating, "everyone took a different take on it […] I find it very inspiring to see the creativity everyone has."
Quality and Quantity
The popularity of the Fokus festival continues to grow each year. In addressing the audience before the screening, Africa commented that TVM had received more film submissions this year than ever before. Kim also noted that, due to the large number of submissions received (particularly for the 72 hour film category), some teams had to be turned away. "But we chose the best, as well as a good variety of teams, to make sure that the audience got a good look at what kind of different content these people can produce.," added Kim.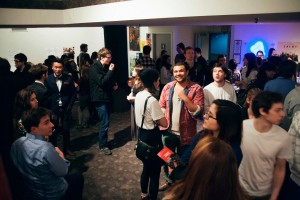 Having been a TVM executive for 3 years, Kim noted that it is not only the quantity of the films that is growing: "I've got to say that each year the quality of the films gets better and better," she stated. She attributes these improvements in part to advances in film technology, describing how, "the fact that cameras are getting so much better and so much more compact means that people have a lot more opportunities with these types of equipment […] I'd love to see in 10 years what sort of content, what sort of image quality, what sort of films people will be making for Fokus."
Expanding Horizons
Encouraged by the exponential growth of the Fokus Film Festival this year, TVM executives invited a wider rangeof people to participate in the event. Whilst the Film Festival is still organized and managed by McGill students, production teams were allowed to include people outside the university, so long as one member of the team was a student at McGill.
The new policy for production teams was a positive change, especially for Ray Arzaga and his team, who won 'Best of Experimental' as well as 'Best of the Fest' with Glitch Walk. Arzaga, who currently works in a Montreal Apple store as a trainer and a technician, had never previously considered sharing his work beyond his close friends. "Honestly, submitting Glitch Walk was pretty stressful," admits Arzaga."I never once considered to enter anything, ever."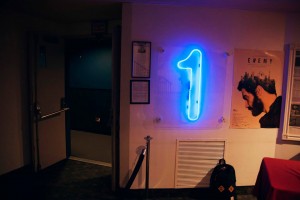 Despite Arzaga's modesty, Amy Kim shared the judges' admiration of Glitch Walk: "The editing, the lighting and the thought that went into it – mind-boggling really, mind-boggling."
Apart from showcasing high-calibre work such as Glitch Walk, Kim believes the benefit of the Fokus Film Festival is that it encourages other amateur filmmakers, like Argaza, to share their work. She stated that one of the main goals of the festival was "to make students aware that just because you are at McGill, and it's not a hands-on film program per se, you can still produce films like these great things."
In fact, Argaza noted that he was motivated to enter the festival this year after being inspired by the last year's event. Like Kim, Argaza was eloquently positive about the festival experience: "Film festivals are a great way to show off your work […] it allows you to learn about others, yourself, and your vision […] You learn from it, and someday you might even come up with something new because of it. Maybe someday, what you do will inspire someone else to innovate – we're all actively participating in the evolution of cinema."
Courtesy of Ray Argaza and team, the award-winning 'Glitch Walk' can be viewed here.