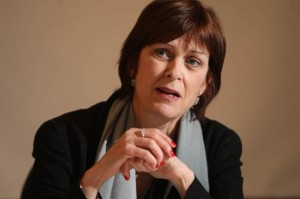 Principal Heather Munroe-Blum released an e-mail to the McGill community on Tuesday outlining the first concrete details of the university's response to reductions in government funding for education. Munroe-Blum estimates that McGill will need to decrease spending by $43-million, relying on salary freezes, layoffs, and other methods of cost reduction.
As 75 percent of the University's budget is tied up in salaries, non-salary cuts alone will not be enough to balance the smaller budget. "As a first step, to minimize the impact on job losses, we will reduce salary costs through attrition and wage freezes," she explains in the e-mail. "In our community consultations, many of you expressed a willingness to make sacrifices in order to protect jobs, and I thank you for your generous commitment."
In response to this pressure, a three percent salary cut for all Senior Administration will be implemented in May. Furthermore, staff over 60 years of age will be offered voluntary retirement packages in order to avoid unnecessary layoffs. There will also be a hiring freeze on administrative and support staff beginning in April.
The Administration is also looking to the various employee unions for budget relief. "To help face this critical financial situation, we have asked each of our employee groups to accept a one-year salary freeze," notes Munroe-Blum.
"To date, the McGill Association of University Teachers (MAUT) has agreed to the freeze, effective May 1," she elaborates. "Tenure-track assistant professors, however, will receive a 1 per cent across-the-board increase, in keeping with our recognition of the need to support them in their early career development." Other employee groups are expected to make similar decisions following internal consultations.
While these actions should take some strain out of the budget, the Administration expects requiring a second round of cost-cutting. These may include layoffs as well as other measures that are to be decided upon in the future. "We are doing what we can to minimize the impact on people by taking this two-step approach, in which we implement less drastic measures first and assess the savings," the Principal explains, though she notes that this waiting period will likely be a source of anxiety for many McGill staff.
Heather Munroe-Blum is leaving McGill in an environment of uncertainty, but closes her letter to the community with a reminder of our university's resilience. "McGill has faced cuts and adversity before and has remained, against all odds, a special place to study and work, and a fine institution."
For more information regarding how government budget cuts will affect McGill, see http://www.mcgill.ca/budgetcuts/faq