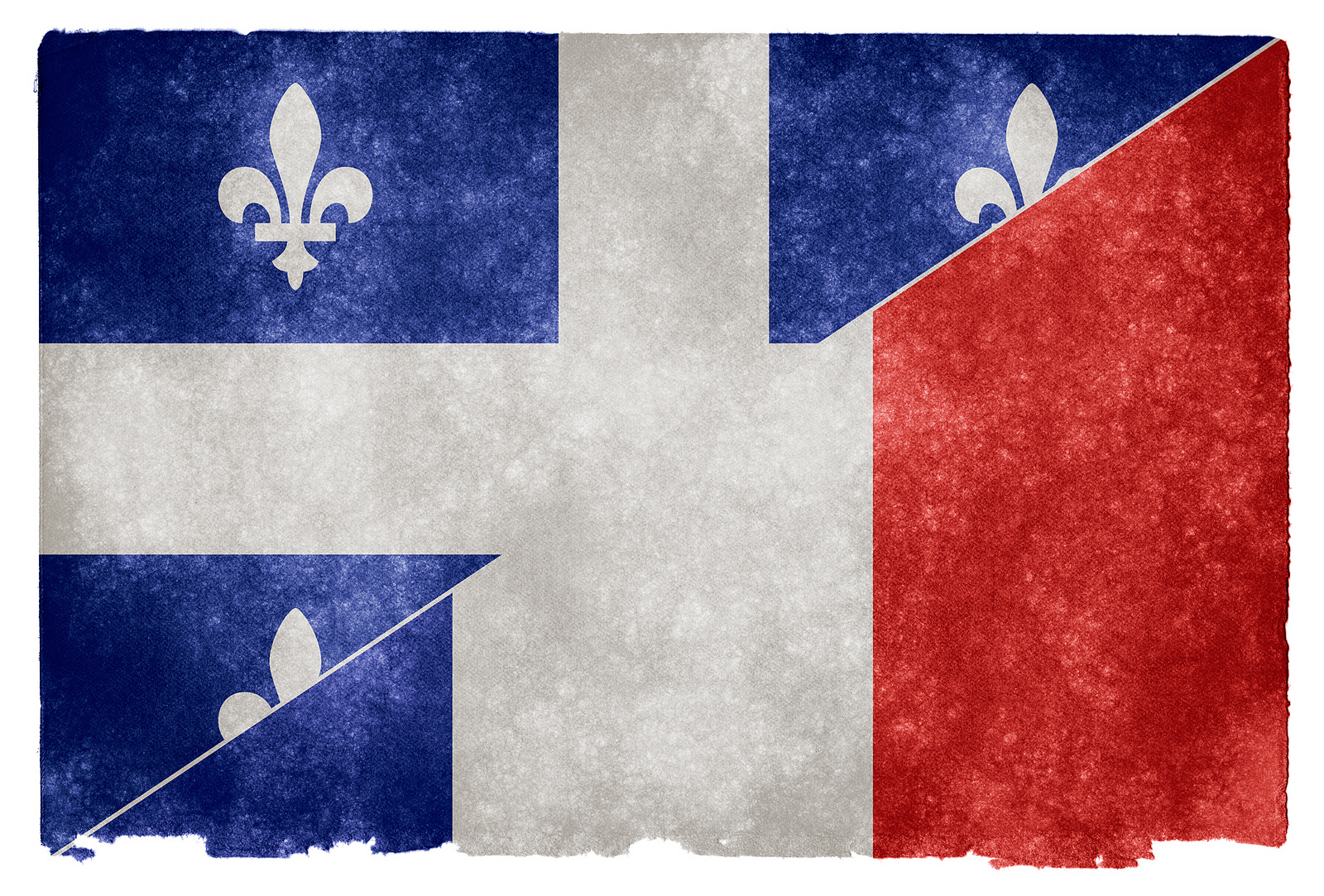 Imagine René Lévesque and Valéry Giscard d'Estaing sitting in a chestnut-brown, leather-upholstered office on a cold Quebec winter's evening. It's 1978: a year that will see 918 people perish in Jonestown, Sid Vicious of the Sex Pistols stab his girlfriend to death in a New York hotel room, and Pope John Paul die after just one month on the papal throne. In this same year, France and Quebec will conclude an agreement that will significantly transform the educational and cultural platform of French culture in Quebec for years to come.
The two men engage in small conversation with great difficulty, struggling to understand each other's radically different accents. They are sipping on an amber-gold, maple whisky. The liquor is as Québécois as can be: distilled in an obscure town not too far away, by a "québécois de souche" family named the Bélangers, who treat each bottle of the copper spirit like the essence of their own soul. René and Valéry – the former, the Premier of Quebec; the latter, the President of France – are in a joyful mood. They have at long last finalized the proposed education agreement, blissfully oblivious to the future ramifications it will have for the province and its postsecondary institutions.
In essence, the original agreement was that students from France would get preferential and subsidized tuition while studying in Quebec. Unlike other international students who currently pay total student fees ranging from $16,000 to $42,000 a year, French students pay the same tuition as a those born and/or raised in Quebec – a cool $2,300 per year. To the French students' avail, this subsidized tuition costs the Quebec government as little as $49 million (according to the Montreal Gazette) and as much as $108 million (according to the Globe and Mail) annually – a range which seemingly varies depending on which news source you trust most and where they are located in Canada.
However, that is no longer the case. A few months ago, Premier Philippe Couillard and President François Hollande agreed to raise the tuition paid by French students from the Quebec rate to that of out-of-province Canadian students – roughly $7,100 during the upcoming 2015-2016 academic year.
Why then this sudden increase in tuition?
To hasten the decrease of the deficit by optimizing all sources of revenue, of course.
Yes, Quebec is in economic turmoil. According to its Auditor General, la belle province "must trim $3.9 billion from its spending to meet the goal of a $1.75 billion budgetary deficit this year." Essentially, that's the political way of saying that public institutions, like our cherished McGill, should expect more cuts in funding. Curiously enough, the slashing of McGill's funding adds up to the same amount that the government initially promised to McGill over the next three years: $40 million.
With that said, there are actually two main themes that are central in this predicament. First, the Quebec government is intent on practicing austerity in order to cut its increasingly large public debt of almost $273 million. However, as demonstrated during the 2012 student protests, this approach is vehemently objected by a vocal portion of the province's population. Second, as illustrated in the 1978 agreement, even during such a time of economic crisis, the importance the Quebec government places on the province's French heritage, language and culture will forever be inalienable from its identity as a distinct nation.
Those who created the culpable agreement in 1978 likely had no idea of these outcomes, let alone the financial turbulence that would come to characterize today's global economy. I can only imagine that, after signing the agreement, d'Estaing quickly downed his whiskey, checked his watch, and succinctly expressed his contentment with the agreement – if only to spare any extra moment spent in a Quebec winter night that was most likely too damn cold and dark. He then probably stepped into a chauffeured limo to take a red-eye flight back to Paris on his private presidential jet. That night, both him and the Premier probably slept like a baby, with the knowledge that all was well between France and Quebec.
Their peace of mind did not last long, however. Just two years later, the CBC reported that Quebec's Net Debt/ GDP Ratio had gone up by over six percent – partly because of the economically disastrous 1976 Summer Olympics, but chiefly because of the trend of high government subsidization that began in the late 1970s. By 1980, Quebec's government subsidization totalled approximately $115.5 billion, which represented a 244 percent increase from a few years prior. Quebec's Net Debt/GDP ratio thus became the highest out of any Canadian province, and the seventh highest in North America.
Today – thirty seven years after the signing of 1978 agreement – the Quebec Liberal government has cut funding for various crucial public institutions. The Frazier Institute perfectly sums the situation up: "As a government is required to make ever-larger interest payments on growing debt, less government revenue is left over for important priorities like tax relief and spending on public programs like health care, education, and social services."
The hefty expense of subsidization seems all the more unjust when considering the fact that French students – foreign students – are paying the same amount as I am: a Canadian student who has lived here for most of my life. This preferential treatment seems to me to be unfair for all Canadian students – be they residents of Quebec or any other province – as they all have a common national identity as Canadians. When it comes to this dichotomy between ROCers and Quebeckers, it's as simple as this: I have the same passport as them, the French do not; I have the same Prime Minister as them, the French do not. I cheer as much for Martin St. Louis and Patrice Bergeron as I do for Rick Nash and Jonathan Toews during the Olympics. As a result, the reason behind their preferential treatment of the French over their own Canadian brothers, sisters and neighbours is, to me, unclear.
Yes, it may actually be harmful to raise French tuition to the international rate: many French students could be prompted to leave McGill. Their departure would mean less students, less money, and an undermined international reputation. Thus, we find ourselves in a kerfuffle: one that can be traced back directly to 1978. To solve this conundrum, we must either calculate the costs and benefits of raising French tuition or continue to let the government cut our funds to provide preferential treatment without a just explanation.
That being said, if nothing is done, the Quebec taxpayer and the Canadian student will essentially obliged to continue tolerating this injustice – to suck it up and just keep on footing the bill. If this kind of preferential treatment continues, perhaps one day Quebec and McGill might even decide to increase out-of-province students' tuition so as to favor French students. If that day comes, I won't riot, disrupt exams or proclaim "Liberté, Égalité, Fraternité!" Instead, I would recognize my identity in this province, and this school: an alien in my own country.
The views expressed in this opinion piece are the author's own and do not necessarily represent those of The Bull & Bear.